Wednesday, January 13, 2021
Rioters rampaging through the United States Capitol, rioters destroying offices, rioters terrorizing journalists and officials, rioters freely exiting the building as police hold open the doors: January 6 was filled with painful and frightening images. One particularly striking photograph captured a group storming past John Trumbull's grand history paintings, made in the early 19th century, in the Capitol Rotunda. The contrast between the militant, jeering mobs and Trumbull's scenes of calm and civility—of the signing of the Declaration of Independence, of British Lieutenant General Charles Cornwallis's surrender at Yorktown—was searing.
(The paintings emerged from the mayhem unscathed; other works of art, including a Chinese scroll, were reportedly damaged.)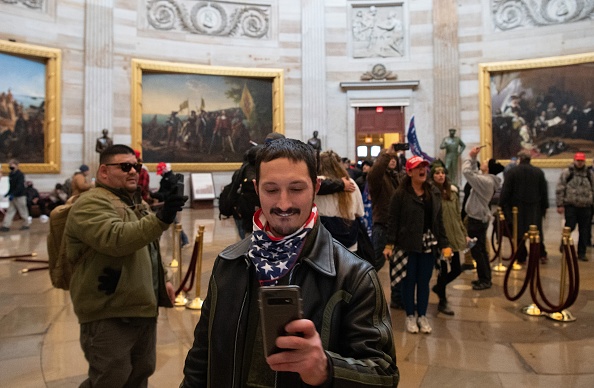 After last Wednesday's sea of images, I woke up Thursday thinking about another artwork from our nation's early history: Gilbert Stuart's 1796 portrait of George Washington. Stuart never completed the painting; he kept it in his possession for the rest of his life, using it as a model for the many replicas he created over the years. Despite everything we have learned about Washington—his treatment of Native Americans, the fact that he was an enslaver—Stuart's rosy depiction of him and the unfinished canvas's great empty expanse has always struck a hopeful, lyrical chord with me.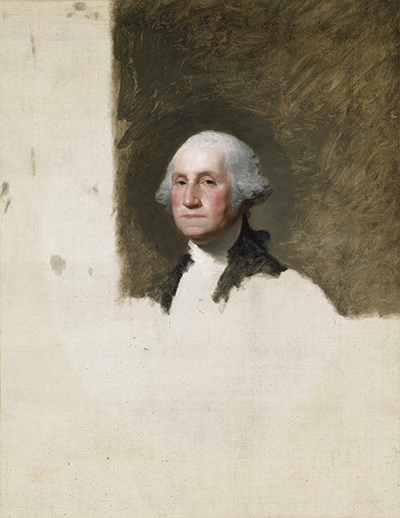 It's tempting to read this work as putting forward a set of claims about democracy, about the way our system dispenses with pomp and formality and is always open, always unfinished, always subject to change. After last week, though, this kind of interpretation just seems quaint, as old fashioned as Trumbull's stiff protagonists. Yet again and now more than ever, we are faced with the fragility of values that once seemed unshakable to so many. Where will we go next?
This article originally appeared in slightly different form on the MFA Art of the Americas department's Instagram account, @americasmfa.