Learn how to "paint" with watercolor pencils using your MFA art kit or materials from home
Watercolor paint is a translucent, or partially see-through, art medium made up of colorful pigments that are easily spread when mixed with water. Artists use watercolors to paint directly on top of wet paper or mix colors with water to add paint to dry paper. Special effects such as starbursts and spots that keep the paint away can also be achieved when other materials like salt, oil, and wax crayons are used in the art-making process. Today watercolors can be found in many different forms, such as tubes, hard cake-like discs in a tray, watercolor pencils, and even crayons! The painting above, Cape Ann by Maurice Brazil Prendergast, was made using watercolor paints and graphite pencils to sketch the design.
If you have an MFA art kit for this very activity, you already have all the materials you need! If not, start by gathering all the materials below.
Instructions
Materials
You will need:
watercolor pencils
watercolor paper
a pencil
a cup or bowl of water
a paintbrush, cotton swabs, or paper towels
Step 1
Step 2
Step 3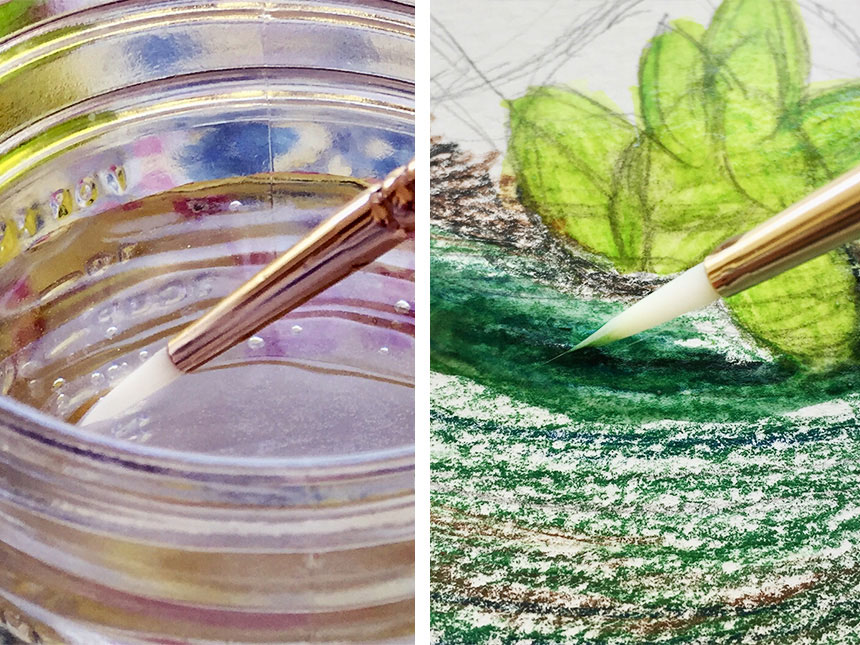 Step 4
Step 5
Step 6
Step 7
Step 8